Breast reduction surgery is an option for women who are trying to ease the physical symptoms caused by the weight of excessively large breasts. While healthy women of any age can have a breast reduction, Dr. Breidahl generally recommends waiting until breast development has stopped.
Reasons for Breast Reduction Surgery
To reduce breast size in a woman whose breasts are heavy and pendulous

To improve posture and ease pain in the back, neck and shoulders

To relieve pain in breast tissue

To allow a greater range of physical activity

To raise the position of downward pointing nipples

To reduce skin irritation in the breast folds

To improve self-confidence.
Why have a Reduction Mammoplasty
It is important to discuss in detail with Dr. Breidahl the breast size and shape outcomes you would like to achieve and any thing else about your breasts that you would like to see improved.
To predict the exact outcome of breast size and shape is not possible. Other factors such as weight gain, weight loss, or hormonal factors will continue to affect the breast tissue.
Breast reduction is performed under general anaesthesia. Modern anaesthesia is safe and effective, but does have some risks. Rarely, side effects from an anaesthetic can be life threatening. Dr. Breidahl will discuss the risks and side effects at your personal consultation.
The surgery typically takes between two to four hours, sometimes longer.
All breast reduction procedures leave permanent scars. These will be red initially and take six months to twelve months to fade.
Two methods that may be used to lift breasts or reduce breast size, as follows:
1. Anchor Style (Robbins inferior pedicle) Method
This involves incisions:
Around the areola

Vertically down from the lower edge of the areola to the crease under the breast (inframammary fold)

Horizontally, along the natural curve of the breast crease. After excess skin, fat and breast tissue are removed, the nipple and areola are moved into a higher position.
2. Lollipop Style (Lejour) Method
The Lollipop method is similar to the Anchor method but does not use the horizontal incision along the breast fold. The vertical scar is puckered and takes several months to smooth out.
Arrange for a friend or relative to drive you to and from the hospital or clinic. A responsible adult should stay with you for at least 24hours. After breast-reduction surgery, most patients stay in hospital between two and four days.

During the first few days after surgery, pain and discomfort are common, particularly when moving or coughing. Your doctor will prescribe painkillers. Gradually, pain should ease to become mild discomfort.

After surgery, you will wear a surgical bra to provide support for your breasts.

A plastic tube may be inserted into each breast to drain off excess fluid. They remain in place until the drainage is minimal and are then removed usually a few days after surgery.

Incisions will heal over 10 to 21 days. Bathing and showering must be carried out with care.

Scars will remain red and raised for several months. They will gradually fade and flatten. Protect your scars from direct sunlight or suntan lamps for at least one year.

Do not smoke. Smoking contributes to wound breakdown and delayed healing, as well as causing other health problems.
Pain relief will be required for two or three days. Do not drive while you are taking a prescription pain reliever or sedative. Take it easy on the first day, and get a lot of rest. Drink plenty of fluids, and eat nourishing foods when you feel able.All surgery results in some swelling and bruising, so you should expect this for one or two weeks.Strenuous athletic activities should be restricted for at least three weeks after surgery. Sex can usually be resumed after the first week or when comfortable.If you smoke, quit. Smoking interferes markedly with healing and is a risk factor in breast cancer.
Resuming to normal activities
For about three to four weeks, avoid lifting anything heavier than one kilogram. Most women can return to work after two weeks, if work is not too strenuous.
Your breasts may initially feel firm and appear to be quite high on your chest. Although much of the swelling and bruising will disappear in the first few weeks, it may be several months before your breasts acquire a more natural shape and position.
'Any surgical or invasive procedure carries risks. Before proceeding, you should seek a second opinion from an appropriately qualified health practitioner.'
Abdominoplasty (Tummy Tuck) The aim of abdominoplasty is to remove sagging skin and excess...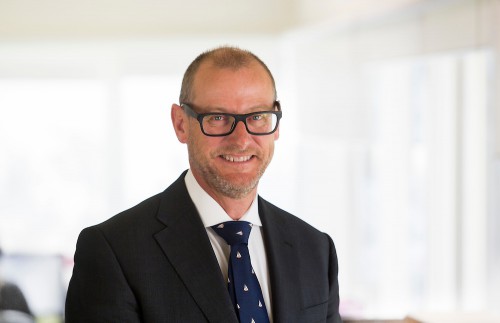 Dr. Alan BreidahlPlastic and Reconstructive Surgeon Dr. Alan Breidahl is one of Australia's most respected Plastic and Reconstructive Surgeons. He is a specialist in post-traumatic and cleft lip-associated Rhinoplasty and has over 20 years clinical experience in all...
Fiona NormanDivision 1 Nurse and Dermal Therapist With an eye for fine detail, Fiona is an excellent, results-driven dermal therapist. Graduating from La Trobe University and experienced in plastic surgery from her time working in London, Fiona has been at Melbourne...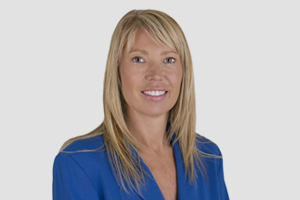 Lee KuzmaDivision 1 Nurse and Dermal Therapist With over 20 years of nursing experience and 15 years of dermal therapy experience, including anti-wrinkle injections, dermal fillers, IPL, peels and microdermabrasion, Lee is highly skilled to bring the best out in your...