Abdominoplasty is also commonly called a "Tummy Tuck" or "Abdominal Reshaping". This procedure can be effective in reducing the bulge caused by excess skin and fat, and loose abdominal muscles. The result is a flatter, firmer abdomen.
Abdominoplasty is an option in cases where excess fat, skin and sagging muscles have not been improved by diet and exercise. In many women, pregnancy can cause the muscles and skin to stretch so much that they do not return to normal, especially after a caesarean section. In older people, the loss of skin elasticity (a normal result of ageing), loss of muscle tone and even mild obesity can contribute to an unsightly and protruding abdomen.
While Abdominoplasty can be a cosmetic procedure, it may be partly a reconstructive procedure that is necessary to:
Correct abdominal abnormalities caused by pregnancy, obesity, extensive    weight loss, trauma, tumours or other disease

Correct or relieve structural defects of the abdomen

Improve function of abdominal muscles

Create a more normal appearance of the abdomen

Repair an abdominal hernia that has followed previous abdominal surgery

Remove a large and distressing apron of fat, also called a "pannus", that can cause chronic dermatitis, skin infection, difficulty in walking and difficulties with hygiene. The surgical removal of a pannus is called an "apronectomy".
Some people may think they need to have an Abdominoplasty when, in fact, liposuction alone may give a good result. Dr. Breidahl will advise you which procedure is best for your circumstances.
The decision to have an Abdominoplasty
In assessing whether a tummy tuck is an option for you, Dr. Breidahl will examine you and assess your condition and general health.
Delay the surgery if: 
You are in the process of losing weight or are going to lose a lot of weight (at least until you have reached your target weight)

You intend to get pregnant, as surgically tightened muscles will stretch during pregnancy.
Realistic Expectations: Men and women who are healthy and have realistic expectations are usually suitable for an Abdominoplasty. It is important that you have realistic expectations about Abdominoplasty and what Dr. Breidahl may be able to achieve.
Dr. Breidahl needs to know your full medical history in order to plan the best possible treatment. It is important to tell Dr. Breidahl about any health problems you have had, as some may interfere with surgery, anaesthesia and care after surgery. Be assured that your medical history is confidential.
Tell Dr. Breidahl before surgery if you have had:
An allergy or bad reaction to antibiotics, anaesthetic drugs or any other medicine

Prolonged bleeding or excessive bruising when injured

Any long-term or recent illnesses

Any psychological or psychiatric illness

Any previous abdominal or gynaecological surgery.
Anaesthesia: Abdominoplasty is usually performed under general anaesthesia or under local anaesthesia with deep sedation. Modern anaesthesia is safe and effective, but does have some risks. Rarely, side effects from an anaesthetic can be life threatening.
If possible, Dr. Breidahl will make the main incision under the "bikini line" so that the scar is as concealed as possible. However, this cannot always be done in every patient and usually depends on the extent of the surgery. 
Abdominoplasty usually involves the following steps:
1. A long incision is made, usually from hip to hip and just above the pubic region.
2. From the incision to the lower ribs, the skin and underlying fat are lifted free of the underlying vertical abdominal muscles. The muscles are surgically tightened by stitching them into the normal position. This will strengthen the abdomen and result in a smaller, shapelier waistline.
3. Another incision is made around the navel because it must be moved to a normal position after abdominal skin and fat have been removed. Excess abdominal skin and fat are removed in the lower tummy.
4. In the remaining skin, a new opening is made for the navel, and it is stitched into its new position. The long incision is closed with stitches, and dressings are applied. The incision from the navel's original position may have to be stitched separately, producing a separate small scar. A plastic tube may be temporarily inserted to drain fluid from the area. The tube assists healing by preventing the accumulation of excess fluid around the surgical site.
Partial Abdominoplasty (or mini-tummy tuck)
If the excess skin and fat are mostly below the navel, a mini-tummy tuck may be appropriate. This surgery is less complex, and less skin and fat are removed. The incision is not as long, and the navel does not have to be moved.
A mini-tummy tuck usually takes from one to two hours. In many patients, it may be done as a day procedure.
Recovery from Abdominoplasty 
After surgery, the abdomen will be swollen and tender. Moderate pain can be expected for about two days. Pain will decrease as healing progresses. Pain and discomfort are controlled with medication prescribed by Dr. Breidahl. Your day surgery or hospital stay will vary from several hours to three or four days, depending on the extent of surgery.
Arrange for someone to stay with you at least for the first day after you go home and preferably for a few days. Although walking will be uncomfortable, it is important to walk frequently and stay active. This will reduce the risk of blood clots forming in deep veins in the legs.
Dr. Breidahl may recommend that you use a support garment or girdle at the end of the operation or during the healing period. Usually, the garment is worn for two to six weeks, depending on need. Most people take between two and three weeks off work. Healing is usually complete within a few months.
'Any surgical or invasive procedure carries risks. Before proceeding, you should seek a second opinion from an appropriately qualified health practitioner.'
Body Lift The Body Lift procedure has gained popularity in recent years in particular for patients...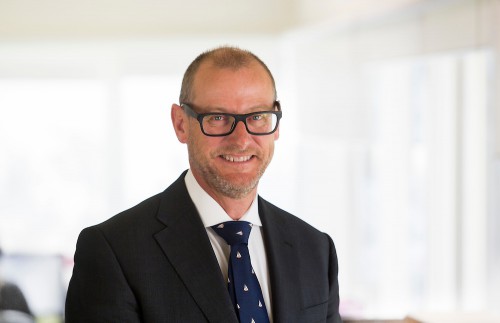 Dr. Alan BreidahlPlastic and Reconstructive Surgeon Dr. Alan Breidahl is one of Australia's most respected Plastic and Reconstructive Surgeons. He is a specialist in post-traumatic and cleft lip-associated Rhinoplasty and has over 20 years clinical experience in all...
Fiona NormanDivision 1 Nurse and Dermal Therapist With an eye for fine detail, Fiona is an excellent, results-driven dermal therapist. Graduating from La Trobe University and experienced in plastic surgery from her time working in London, Fiona has been at Melbourne...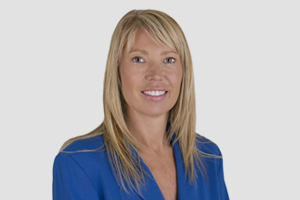 Lee KuzmaDivision 1 Nurse and Dermal Therapist With over 20 years of nursing experience and 15 years of dermal therapy experience, including anti-wrinkle injections, dermal fillers, IPL, peels and microdermabrasion, Lee is highly skilled to bring the best out in your...