Some children and adults are unhappy with the shape of their ears because they are too big, stick out too much or are uneven in shape (asymmetrical). Teasing and taunts may result in a loss of self-confidence in these individuals. Surgery to make the ears appear more normal can help to restore self-confidence. 
Otoplasty is a surgical procedure to change the angle and shape of protruding or uneven ears in children and adults. During Otoplasty Dr. Breidahl reshapes part of the cartilage in the ears, allowing them to lie closer to the side of the head.
Modern anaesthesia is safe but does have risks.

Patients undergoing Otoplasty usually receive general anaesthesia.
Day-surgery patients may be ready to go home after a few hours. Arrange for someone to drive you to and from the hospital. A responsible adult should stay with you for at least 24 hours after you return home.

After surgery a bulky bandage will cover your ears. The bandage will remain in place for up to 7 days. Dr. Breidahl will remove the bandage and give advice on hair washing.

Pain and discomfort are to be expected for the first few days after surgery. Paracetamol is usually sufficient to relieve pain. Pain and discomfort should ease after the first week.

After Dr. Breidahl removes the bandage, the ears may be bruised, swollen and tender.

For several weeks after surgery avoid activities that might bend or hurt the ears, such as contact sports.

Most adults can return to work within five days, but many wait until the bandage is removed. Children can go back to school after seven days but must be careful in the playground
'Any surgical or invasive procedure carries risks. Before proceeding, you should seek a second opinion from an appropriately qualified health practitioner.'
Hand Surgery Dr Breidahl is well trained and experienced in hand surgery, having completed...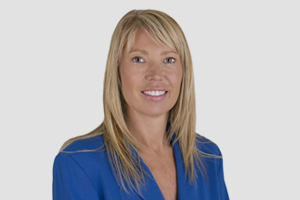 Lee KuzmaDivision 1 Nurse and Dermal Therapist With over 20 years of nursing experience and 15 years of dermal therapy experience, including anti-wrinkle injections, dermal fillers, IPL, peels and microdermabrasion, Lee is highly skilled to bring the best out in your...
Sonia GeminDivision 1 Post-operative Care Nurse Our always smiling and cheerful post-operative care nurse, Sonia has over 15 years' experience in Plastic Surgery Nursing in both public and private hospitals. With a graduate certificate in Plastic Surgery and Wound...